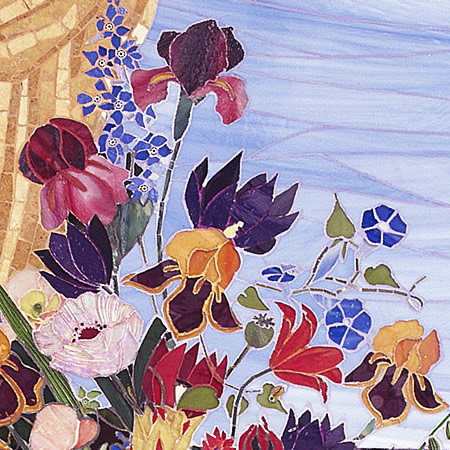 Archetile has been creating custom mosaics for private, public and commercial clients since 1987. Karen Thompson carefully collaborates with clients to bring to life their vision in a mosaic work perfectly suited for each intended environment.
Drawing on her extensive knowledge of mosaic art and history, Karen brings together an imaginative selection of traditional and unusual materials, as well as close attention to detail, to make each mosaic a work of art.
photo: David Peterson
© Karen Thompson. All rights reserved.